Our Founder
Shirley G. Schmitz's illustrious career began in an era when women were an anomaly in business.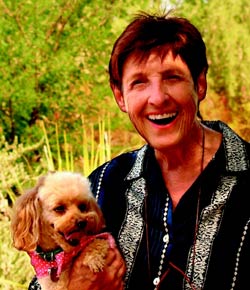 For over five decades, she has been internationally renowned for bold, activist approaches to solving tough business issues and for her skill in anticipating future trends.
She possesses extensive experience in strategic business planning, budgeting, market development, sales and acquisitions in both the corporate and entrepreneurial realms.
There is no question that thousands of people have benefited from her skillful, firm direction and guidance over the years.
Among Ms. Schmitz's many well-deserved recognitions are:
Selection by New Woman Magazine in its inaugural issue as one of the "50 Most Successful and exciting women in America"
the Elizabeth Cutter Morrow Award as one of the most outstanding women in international business
the National Beta Gamma Sigma Achievement Award and ASU Beta Gamma Sigma Distinguished Achievement Award
First recipient of the Arizona Chapter of the National Association of Women Business Owner's Angel Award
Additional information about Ms. Schmitz's illustrious career can be found in her listings in the Who's Who in America, Who's Who in Finance and Industry, Who's Who of American Women, and Who's Who in the World.
A proud 1949 graduate of Arizona State University, Ms. Schmitz founded and was the charter funder for the ASU Center for the Advancement of Small Business – now known as the Spirit of Enterprise Center – in 1995.
In 2003, Ms. Schmitz established the Shirley G. Schmitz Foundation, a 501(c)(3) non-profit corporation that provides educational scholarships and training to college students that lead to them starting and operating a business. Her heartfelt mission to help entrepreneurs succeed is explained perfectly in the Foundation's tag line: "set people on course to reshape the future of business". Since then, the Foundation has provided over $80,000 in scholarship monies plus countless opportunities for the scholars to attend and network at high-level business events – meeting, learning and receiving inspiration from some of Arizona's most successful and respected business leaders.